About Dental Bonds and Contour
For a few cosmetic irregularities, like stained teeth with breaks, dental bonding and contouring at Pat Booker Dental Care in Universal City, TX can provide a more smooth and gorgeous smile. Dental bonding is one of the more popular cosmetic dental treatments at Pat Booker Dental Care by our dentists that incorporates a liquid resin to disguise decay and imperfections. The bonding material is colored to match the real teeth so it is almost entirely invisible. Aesthetic dental bonding can also be used to make the teeth look longer. This cosmetic enhancement closes together small spaces between the teeth, and shapes and smoothes the edges for an even, natural appearance producing a high-quality smile.
Reviews
"Love my dental hygienist. Great guy..explains everything, a professional, and doesnt make the appt feel rushed."
- K.S. /
Google /
Jul 11, 2019
"So happy we found the dental office. And we finally have a permanent professional & awesome dentist for life! I will be having extensive dental work done, and I am totally at ease with every step I have to go through."
- B.F. /
Google /
Jun 29, 2019
"Mario is absolutley amazing. He cares about his patients and even remembered things I had said in previous appointments. The front ladies are very helpful as well and will answer any questions with a smile."
- C.M. /
Google /
Jun 24, 2019
"Scheduling an appointment was easy with their online booking system. Their front desk staff was very friendly and helpful through my experience. This was my first dental appointment after retirement and I was completely satisfied with my visit. My Dentist was very nice and accommodating with my pain. She almost immediately diagnosed my symptom and referred me to an alternate clinic versus trying to keep the business for her practice. I will be completing my treatment, and all future dental appointments with Pat Booker Dental Care."
- J.J. /
Google /
Jun 13, 2019
"I hate going to the dentist but the staff at Pat Booker Dental Care are excellent at helping ease my anxiety! Everyone is so friendly and efficient. I had to get a couple fillings this go around and I was in and out in no time. After the numbness wore off, there was no residual pain and I was able to eat and drink with no problem! I moved out of Universal City a while back but I still come here even though it is about 30 minutes away from my home. They really take care of me here!! I highly recommend this place."
- R.M. /
Google /
Jun 11, 2019
Previous
Next
Dental contouring and bonding is performed in Pat Booker Dental Care's dental practice and is typically pain-free so it does not require numbing or sedation. To make the tooth and get it ready for proper bonding, our dentists will score the top layer of the tooth and put on a conditioning gel. Before it is applied, the resin is prepared to match the patient's natural tooth whiteness and then precisely painted onto the enamel. A special light is aimed at the teeth to harden and set the resin until the resin completely covers the treated area. After this process, our dentists will buff and smooth the surface of the tooth to guarantee the bonded teeth are level. The natural teeth can also be polished with smoothing instruments to take away sharp edges.
Clients at Pat Booker Dental Care may find that their finished bonded and contoured teeth feel abnormal at first, but patients gradually get used to how they look and feel. To take care of dental bonding, our patients should make routine dental check-ups with our dentists. Proceeding your bonding treatment, patients should try hard to avoid dark liquids and staining foods, as well as tobacco products and grinding their teeth to avoid wear. With a proactive dental care approach, bonding and contouring can last a long while before another bonding and contouring treatment is needed.
Aesthetic dental bonding may be recommended to fix a fragmented and unsightly tooth. But because this is a procedure that is considered an aesthetic enhancement, dental benefits may or may not cover the fees. If this treatment is in fact needed to fix the teeth, dental coverage may cover some of the cost. Our insurance managers at Pat Booker Dental Care will call each patient's claims department to confirm the liability for payment. If the expenses are higher than what the patient can afford, our dentists at Pat Booker Dental Care can assist by offering affordable billing options.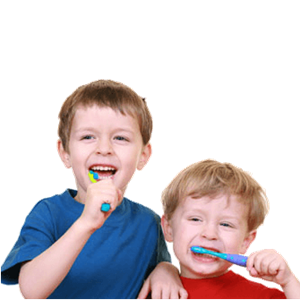 For gorgeous, smooth teeth, dental bonding at Pat Booker Dental Care in Universal City, TX can provide fantastic results in just 1 or 2 office appointments. This dental technique corrects broken and discolored teeth for lasting results. A preferred dental option for our clients, dental bonding and contouring by our dentists can offer you the beautiful smile you didn't think was possible. Discuss your options with Pat Booker Dental Care today and discover what dental bonding can do for you.
Related Procedures