A stunning, confident smile can enhance the way an individual looks and feels. By blending cosmetic and restorative dental treatments, a smile makeover can heal and rejuvenate the whole mouth to design the individuals's most attractive smile. Our dentists will personalize a smile makeover treatment plan that can restore cracks or chips, straighten up the teeth, adjust the gums, and make the teeth strong and durable. Based on the individual's unique concerns and cosmetic goals, a smile makeover at Pat Booker Dental Care in Universal City, TX by our dentists could involve home or laser teeth whitening, dental implants, porcelain veneers, composite resin fillings, contouring, bonding, orthodontics, laser gum shaping, and other dental treatments.
Reviews
"Love my dental hygienist. Great guy..explains everything, a professional, and doesnt make the appt feel rushed."
- K.S. /
Google /
Jul 11, 2019
"So happy we found the dental office. And we finally have a permanent professional & awesome dentist for life! I will be having extensive dental work done, and I am totally at ease with every step I have to go through."
- B.F. /
Google /
Jun 29, 2019
"Mario is absolutley amazing. He cares about his patients and even remembered things I had said in previous appointments. The front ladies are very helpful as well and will answer any questions with a smile."
- C.M. /
Google /
Jun 24, 2019
"Scheduling an appointment was easy with their online booking system. Their front desk staff was very friendly and helpful through my experience. This was my first dental appointment after retirement and I was completely satisfied with my visit. My Dentist was very nice and accommodating with my pain. She almost immediately diagnosed my symptom and referred me to an alternate clinic versus trying to keep the business for her practice. I will be completing my treatment, and all future dental appointments with Pat Booker Dental Care."
- J.J. /
Google /
Jun 13, 2019
"I hate going to the dentist but the staff at Pat Booker Dental Care are excellent at helping ease my anxiety! Everyone is so friendly and efficient. I had to get a couple fillings this go around and I was in and out in no time. After the numbness wore off, there was no residual pain and I was able to eat and drink with no problem! I moved out of Universal City a while back but I still come here even though it is about 30 minutes away from my home. They really take care of me here!! I highly recommend this place."
- R.M. /
Google /
Jun 11, 2019
Previous
Next
A smile makeover starts off with a consultation with our dentists at Pat Booker Dental Care to talk about what bothers the person has regarding their existing smile and the person's smile makeover goals. After consider the condition of the person's gums and teeth, our dentists will work with the person to create their smile makeover treatment outline. Once the outline is finalized, our dentists will help the person arrange their appointment or appointments for their restorative and cosmetic dental procedures.
Once the person's smile makeover is done, patients should talk to our dentists about creating a good home dental care regimen to keep the appearance and health of their smile makeover. With proper care including regular appointments for professional cleanings and oral exams at Pat Booker Dental Care with our dentists, a smile makeover can have long-term outcomes. Depending on the procedures done during the smile makeover, our dentists may recommend specific dental products or more frequent professional cleanings and oral exams at Pat Booker Dental Care.
Smile makeovers usually involve cosmetic procedures that aren't covered by insurance, although particular restorative services may be covered, so the staff at Pat Booker Dental Care will confirm the person's benefits and coverage to come up with the patient's out-of-pocket cost. To help every one of our patients pay for their most beautiful smile, our dentists at Pat Booker Dental Care takes several payment methods and Pat Booker Dental Care in Universal City, TX accept financing, which can be gone over during the Individual's smile makeover consultation.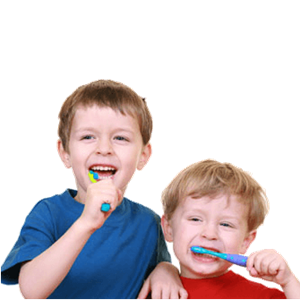 A gorgeous smile can refresh your overall look and poise while helping you to create a wonderful first impression. A smile makeover can work on multiple cosmetic troubles while restoring better function and health to your mouth. Ask our dentists at Pat Booker Dental Care in Universal City, TX about creating your smile makeover plan and uncovering your sunniest smile.
Related Procedures