To help manage oral health problems before they develop, everyone should schedule a dental appointment with our dentists at Pat Booker Dental Care in Universal City, TX at least once every year. During the personal consultation, our dentists will use a variety of examination procedures to check the condition of the mouth for problematic symptoms of concern. This usually includes a complete oral exam, which involves checking the teeth, mouth, and gums with a visual check and digital X-rays. By offering dental exams, Pat Booker Dental Care can help children and adults around Universal City, TX take early measures to catch oral health conditions in the early stages. This is the recommended course of action to give the patient a realistic course of treatments that may be easier and lower in cost.
Reviews
"Love my dental hygienist. Great guy..explains everything, a professional, and doesnt make the appt feel rushed."
- K.S. /
Google /
Jul 11, 2019
"So happy we found the dental office. And we finally have a permanent professional & awesome dentist for life! I will be having extensive dental work done, and I am totally at ease with every step I have to go through."
- B.F. /
Google /
Jun 29, 2019
"Mario is absolutley amazing. He cares about his patients and even remembered things I had said in previous appointments. The front ladies are very helpful as well and will answer any questions with a smile."
- C.M. /
Google /
Jun 24, 2019
"Scheduling an appointment was easy with their online booking system. Their front desk staff was very friendly and helpful through my experience. This was my first dental appointment after retirement and I was completely satisfied with my visit. My Dentist was very nice and accommodating with my pain. She almost immediately diagnosed my symptom and referred me to an alternate clinic versus trying to keep the business for her practice. I will be completing my treatment, and all future dental appointments with Pat Booker Dental Care."
- J.J. /
Google /
Jun 13, 2019
"I hate going to the dentist but the staff at Pat Booker Dental Care are excellent at helping ease my anxiety! Everyone is so friendly and efficient. I had to get a couple fillings this go around and I was in and out in no time. After the numbness wore off, there was no residual pain and I was able to eat and drink with no problem! I moved out of Universal City a while back but I still come here even though it is about 30 minutes away from my home. They really take care of me here!! I highly recommend this place."
- R.M. /
Google /
Jun 11, 2019
Previous
Next
A detailed dental check will proceed with a conversation between our dentist and the patient. We will record a history about the patient's health, including any medical history and current medications. Our dentist will talk with the patient to find out if they have became aware of any oral health changes. To get a accurate picture of the patient's mouth, our dentist will obtain digital X-rays to obtain an image of the mouth. A visual examination of the mouth with probing will also aid in finding signs of oral concerns. The probing instrument will be used to examine the strength of the gums by measuring the depth of the gum pockets and finding areas of inflammation.
If our dentists find any areas of infection during the dental examination, they will work with the him or her about possible dental procedures that may be completed at Pat Booker Dental Care or at the patient's home. Dental well visits will be recommended so that the he or she can continue to keep up with their overall oral health. If a patient continues to have ongoing symptoms our dentists may advise that the patient consult with a dental specialist.
The benefits manager at Pat Booker Dental Care will contact the patient's dental insurance company to determine coverage all expected costs prior to the visit. Pat Booker Dental Care offers credit options to help assist with the cost.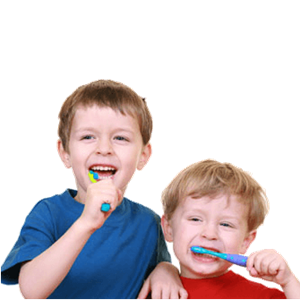 Be sure to get in touch with Pat Booker Dental Care in Universal City, TX to make your upcoming dental exam and consultation so you can improve healthy teeth and smile. With consistent dental treatments at Pat Booker Dental Care, our dentists can stay on target with any significant changes. This allow for less hours of time and trouble, as well as avoid an extensive dental therapy.
Related Procedures