Since brushing and flossing are not designed to reach every tooth far in the back of the mouth, teeth sealants are an preventative way to proactively gain protection against decay and infection. Made with plastic that is thin and flexible, dental sealants are secured to the chewing surface of the molars and premolars. Once secured on the tooth, sealants create a barrier from plaque and bacteria from reaching the tooth. People who have dental sealants don't sense the sealants once in place. Our dentists at Pat Booker Dental Care can help Universal City, TX patient's teeth to be safely guarded from bacteria, plaque, and decay.
Reviews
"Love my dental hygienist. Great guy..explains everything, a professional, and doesnt make the appt feel rushed."
- K.S. /
Google /
Jul 11, 2019
"So happy we found the dental office. And we finally have a permanent professional & awesome dentist for life! I will be having extensive dental work done, and I am totally at ease with every step I have to go through."
- B.F. /
Google /
Jun 29, 2019
"Mario is absolutley amazing. He cares about his patients and even remembered things I had said in previous appointments. The front ladies are very helpful as well and will answer any questions with a smile."
- C.M. /
Google /
Jun 24, 2019
"Scheduling an appointment was easy with their online booking system. Their front desk staff was very friendly and helpful through my experience. This was my first dental appointment after retirement and I was completely satisfied with my visit. My Dentist was very nice and accommodating with my pain. She almost immediately diagnosed my symptom and referred me to an alternate clinic versus trying to keep the business for her practice. I will be completing my treatment, and all future dental appointments with Pat Booker Dental Care."
- J.J. /
Google /
Jun 13, 2019
"I hate going to the dentist but the staff at Pat Booker Dental Care are excellent at helping ease my anxiety! Everyone is so friendly and efficient. I had to get a couple fillings this go around and I was in and out in no time. After the numbness wore off, there was no residual pain and I was able to eat and drink with no problem! I moved out of Universal City a while back but I still come here even though it is about 30 minutes away from my home. They really take care of me here!! I highly recommend this place."
- R.M. /
Google /
Jun 11, 2019
Previous
Next
Putting sealants on top of the teeth at Pat Booker Dental Care is a quick and simple treatment that is done without any type of sedation. Before the sealants are placed into position, the patient's teeth will be thoroughly cleaned to make certain that tarter, plaque, and bacteria are not being sealed inside the tooth. Once this is done, the tooth will be lightly molded and shaped to where the sealant will go, then rinsed and dried. Once the tooth is ready, our dentists will place the sealant over the tooth and use a unique light to harden the sealant. Our dentists will test to confirm the sealant is hardened.
With proper care, including thorough oral care and bi-annual check ups at Pat Booker Dental Care with our dentists, teeth sealants can last up to for years. Our dentists will check the wear of the sealants at every dental exam. Patients will be kept up to date as to whether they may need to be replaced. Patients should consistently brush their teeth twice a day, as well as guard them by not grating their teeth and limiting sticky candy. While sealants are considered for younger patients, some patients over 20 may get sealants if they worry about getting cavities.
Insurance providers usually cover the bill for dental sealants for younger patients, but some cover older patients as well. Pat Booker Dental Care's insurance coordinators will check with the patient's insurance policy to get the exact coverage available. If the benefits plan does not cover costs for teeth sealants our dentists are happy to discuss acceptable payment options. Something to remember is that the cost of sealants is generally less costly than a filling or other dental treatment.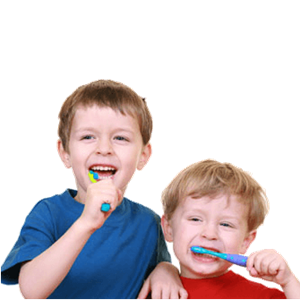 Anyone can benefit from the help of dental sealants. They protect the molars with a quick procedure. To prevent cavities or other serious issues, dental sealants may be a great option for people who prefer better dental check-ups with our dentists at Pat Booker Dental Care in Universal City, TX. Although they can't be seen or felt, sealants combined with a regular home oral routine can give you a better and healthier smile.
Related Procedures