Our dentists at Pat Booker Dental Care in Universal City, TX supports patients during all stages of life to get and keep their greatest mouth health, including grade school children, young adults, adults, women during pregnancy, and seniors. We provide a wide range of oral services to help all members of the family. Some of our family dental care services at Pat Booker Dental Care include:
General dentistry: an annual dental exams and twice a year cleanings, sealants, fluoride treatments, proper home teeth care and techniques, dental fillings
Cosmetic dentistry: teeth alignment for the family, whitening treatments, dental veneers, and certain cosmetic adjustments
Restorative procedures: replace a tooth with a cap, replace lost teeth with a bridge, full dentures or partial dentures, dental implants may be chosen for a secure fit
Special procedures: custom mouth guards for protection during athletic activity, mouth guards for overnight to eliminate clenching and grinding, treatments for gum and dental disease, and emergencies
Reviews
"Love my dental hygienist. Great guy..explains everything, a professional, and doesnt make the appt feel rushed."
- K.S. /
Google /
Jul 11, 2019
"So happy we found the dental office. And we finally have a permanent professional & awesome dentist for life! I will be having extensive dental work done, and I am totally at ease with every step I have to go through."
- B.F. /
Google /
Jun 29, 2019
"Mario is absolutley amazing. He cares about his patients and even remembered things I had said in previous appointments. The front ladies are very helpful as well and will answer any questions with a smile."
- C.M. /
Google /
Jun 24, 2019
"Scheduling an appointment was easy with their online booking system. Their front desk staff was very friendly and helpful through my experience. This was my first dental appointment after retirement and I was completely satisfied with my visit. My Dentist was very nice and accommodating with my pain. She almost immediately diagnosed my symptom and referred me to an alternate clinic versus trying to keep the business for her practice. I will be completing my treatment, and all future dental appointments with Pat Booker Dental Care."
- J.J. /
Google /
Jun 13, 2019
"I hate going to the dentist but the staff at Pat Booker Dental Care are excellent at helping ease my anxiety! Everyone is so friendly and efficient. I had to get a couple fillings this go around and I was in and out in no time. After the numbness wore off, there was no residual pain and I was able to eat and drink with no problem! I moved out of Universal City a while back but I still come here even though it is about 30 minutes away from my home. They really take care of me here!! I highly recommend this place."
- R.M. /
Google /
Jun 11, 2019
Previous
Next
It's important to establish a good relationship with a dentist as a child to minimize future trouble. Our dentists advises that children come in for their initial visit before turning one. After that, most children can schedule two appointments per year for dental cleanings and an exam at Pat Booker Dental Care. These regular appointments are key to avoid plaque from developing on the surface of the teeth in addition to detecting signs of disease early for more effective treatments. Other treatments, including composite resin fillings, teeth alignment, and tooth restorations, will be done whenever they are needed.
Our dentists can help every patient develop their personalized care for their health, including a home mouth care habits, recurring dental exams and cleanings, restorative services that may be needed, and cosmetic services that may be wanted. During their appointment, patients can explain their health problems as well as concerns about the aesthetics of their teeth. Our dentists will talk with each person to develop their their treatment plan at Pat Booker Dental Care.
While most general dental services at Pat Booker Dental Care are reimbursed at least in part by dental insurance, coverage is different for restorative and special procedures. As a rule dental insurance plans do not cover cosmetic dentistry procedures. Pat Booker Dental Care can take multiple payment forms and we offer financing plans that can be reviewed during the consultation with our dentists or before the procedure.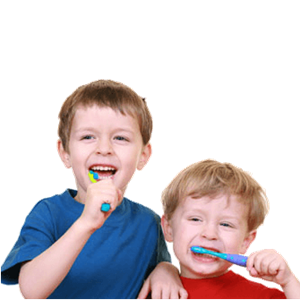 Ensure every member of your family has their greatest smile in the next family photo by going to an appointment at Pat Booker Dental Care in Universal City, TX. With a wide assortment of services including preventative care, cosmetic treatments, restorative service, and special areas, our dentists at Pat Booker Dental Care can help their patients from before they get their first tooth through the rest of their life.
Related Procedures