If the soft inner portion of the tooth (also known as pulp) gets an infection, it can develop into plenty of pain and the whole tooth will begin to die if the infected pulp is not removed. A root canal procedure by our dentists at Pat Booker Dental Care in Universal City, TX removes the contaminated pulp from the tooth, which can spare the tooth and allow proper restoration begin. To protect and strengthen the tooth after the pulp is extracted, a filling element can be added within the tooth otherwise a cap can be put on top of the tooth by our dentists. If the bacteria is not healed, other teeth can become infected, plus the bacterial infection may move into the blood and infect more areas of the body. At Pat Booker Dental Care in Universal City, TX, our dentists perform root canal treatments to assist patients and return their oral health.
Reviews
"Love my dental hygienist. Great guy..explains everything, a professional, and doesnt make the appt feel rushed."
- K.S. /
Google /
Jul 11, 2019
"So happy we found the dental office. And we finally have a permanent professional & awesome dentist for life! I will be having extensive dental work done, and I am totally at ease with every step I have to go through."
- B.F. /
Google /
Jun 29, 2019
"Mario is absolutley amazing. He cares about his patients and even remembered things I had said in previous appointments. The front ladies are very helpful as well and will answer any questions with a smile."
- C.M. /
Google /
Jun 24, 2019
"Scheduling an appointment was easy with their online booking system. Their front desk staff was very friendly and helpful through my experience. This was my first dental appointment after retirement and I was completely satisfied with my visit. My Dentist was very nice and accommodating with my pain. She almost immediately diagnosed my symptom and referred me to an alternate clinic versus trying to keep the business for her practice. I will be completing my treatment, and all future dental appointments with Pat Booker Dental Care."
- J.J. /
Google /
Jun 13, 2019
"I hate going to the dentist but the staff at Pat Booker Dental Care are excellent at helping ease my anxiety! Everyone is so friendly and efficient. I had to get a couple fillings this go around and I was in and out in no time. After the numbness wore off, there was no residual pain and I was able to eat and drink with no problem! I moved out of Universal City a while back but I still come here even though it is about 30 minutes away from my home. They really take care of me here!! I highly recommend this place."
- R.M. /
Google /
Jun 11, 2019
Previous
Next
A root canal procedure is most often completed with local anesthesia to numb the mouth, plus our dentists may combine sedation if needed. Our dentists will extract the pulp from the contaminated tooth or teeth, then our dentists will cover the tooth with a crown or add filling material. Certain patients are at a larger risk of catching an infection (generally patients with heart issues like congenital defects and artificial heart valves, so our dentists will prescribe a course of antibiotics before and after the root canal therapy.
If only local anesthesia is used, the patient will be able to drive and get better at their home, although a few sedation options may require the individual to have a reliable adult drive them home. Patients will have temporary numbness and certain patients may have minor discomfort that can often be fixed with an over-the-counter pain medication. If a temporary crown was put over the treated tooth, the permanent crown will be placed and bonded by our dentists at a second appointment. After a root canal, oral care consisting of brushing and flossing at home, in addition to visits to Pat Booker Dental Care as recommended by our dentists are essential to support the strength of the treated tooth or teeth.
A root canal therapy is often covered to some extent by the patient's insurance, in some cases dental insurance may not cover further expenses for emergency care. Our dentists at Pat Booker Dental Care in Universal City, TX accept many forms of payment and Pat Booker Dental Care is able to help patients with applications for financing, as needed.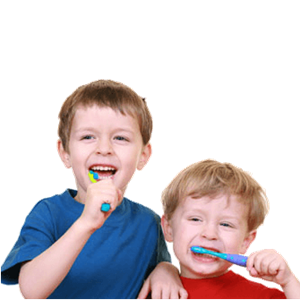 To get rid of your toothache and stop more invasive dental issues, don't skip talking to our dentists about root canal procedures. With state-of-the-art dental equipment and techniques, as well as sedation options at Pat Booker Dental Care in Universal City, TX, healing an infected tooth doesn't have to be awful or horrible.
Related Procedures