If a tooth is the reason for acute infection, pain, or discomfort, it may be deteriorating or injured beyond care and require a dentist to pull out the tooth. An extraction can be needed in an emergency after an accident or the extraction is also arranged to stop an issue, for example having the wisdom teeth taken out to stop an impaction. A simple extraction is done if the tooth is already above the gumline, but a surgical extraction is performed if the tooth is not fully erupted from the gumline. To aid each patient in understanding if they may benefit from a surgical or simple extraction, our dentists at Pat Booker Dental Care in Universal City, TX will use digital X-rays and perform a physical exam to identify any issues.
Reviews
"Love my dental hygienist. Great guy..explains everything, a professional, and doesnt make the appt feel rushed."
- K.S. /
Google /
Jul 11, 2019
"So happy we found the dental office. And we finally have a permanent professional & awesome dentist for life! I will be having extensive dental work done, and I am totally at ease with every step I have to go through."
- B.F. /
Google /
Jun 29, 2019
"Mario is absolutley amazing. He cares about his patients and even remembered things I had said in previous appointments. The front ladies are very helpful as well and will answer any questions with a smile."
- C.M. /
Google /
Jun 24, 2019
"Scheduling an appointment was easy with their online booking system. Their front desk staff was very friendly and helpful through my experience. This was my first dental appointment after retirement and I was completely satisfied with my visit. My Dentist was very nice and accommodating with my pain. She almost immediately diagnosed my symptom and referred me to an alternate clinic versus trying to keep the business for her practice. I will be completing my treatment, and all future dental appointments with Pat Booker Dental Care."
- J.J. /
Google /
Jun 13, 2019
"I hate going to the dentist but the staff at Pat Booker Dental Care are excellent at helping ease my anxiety! Everyone is so friendly and efficient. I had to get a couple fillings this go around and I was in and out in no time. After the numbness wore off, there was no residual pain and I was able to eat and drink with no problem! I moved out of Universal City a while back but I still come here even though it is about 30 minutes away from my home. They really take care of me here!! I highly recommend this place."
- R.M. /
Google /
Jun 11, 2019
Previous
Next
To perform a simple extraction, a local anesthetic is often used to numb the area, then our dentists loosen the tooth and take out the whole tooth from the jawbone. Our dentists will delicately disconnect the tooth away from the gum tissue and ligaments, and finally our dentists will wash and seal the socket. In a surgical extraction, the patient is usually prepared with local anesthesia with sedation or the patient is put under with general anesthesia. To take out the tooth, our dentists must surgically cut all the way through the soft tissue and bone. In some patients, our dentists will cut the tooth into sections for faster extraction. As soon as the tooth is taken out, the socket will be rinsed and stitched close.
After a tooth extraction, a blood clot will develop in the socket of the removed tooth that the patient should keep hygienic and observe for warnings of infection. Our dentists may suggest over-counter pain medication for any tenderness after the extraction or our dentists may give the patient a prescription painkillers. Patients may want to follow a diet of liquid and soft foods for for a while after the procedure. Patients will want to be gentle while brushing their teeth to avoid opening the socket while it mends. The gum tissue and bone will begin to heal a week or two after the procedure, although it may be as long as 5 - 6 months before the mouth is entirely recovered.
If the extraction is not optional, some of the cost will typically be covered by insurance. The coverage may be different based on whether the patient requires a simple or surgical extraction, so Pat Booker Dental Care will determine the patient's benefits and out-of-pocket bill. Pat Booker Dental Care in Universal City, TX works with several financing plans and our dentists accept several payment options.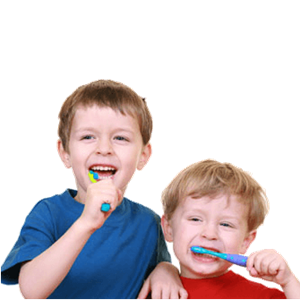 Whether you need your wisdom teeth taken out or if you need an emergency extraction after an accident, please contact Pat Booker Dental Care in Universal City, TX to go over your options. Our dentists can help you with simple or surgical extractions for your dental health.
Related Procedures