Many patients were not candidates for traditional braces when they were young, however, today they wish to have straighter teeth. Another pool of individuals may actually previously wore braces at one time but still want straighter teeth. Because of advanced technology at Pat Booker Dental Care at Universal City, TX, invisible aligners, such as Invisalign, can align the teeth. Invisalign uses various sets of plastic aligner straightening trays to gently and slowly reposition the teeth into a straighter position. These see-through trays fit snugly on top of the teeth and are worn for the majority of the day. They are generally only taken off for drinking coffee or wine, eating, and teeth brushing. Invisalign from our dentists at Pat Booker Dental Care can rapidly straighten the teeth for a more attractive smile.
Reviews
"Love my dental hygienist. Great guy..explains everything, a professional, and doesnt make the appt feel rushed."
- K.S. /
Google /
Jul 11, 2019
"So happy we found the dental office. And we finally have a permanent professional & awesome dentist for life! I will be having extensive dental work done, and I am totally at ease with every step I have to go through."
- B.F. /
Google /
Jun 29, 2019
"Mario is absolutley amazing. He cares about his patients and even remembered things I had said in previous appointments. The front ladies are very helpful as well and will answer any questions with a smile."
- C.M. /
Google /
Jun 24, 2019
"Scheduling an appointment was easy with their online booking system. Their front desk staff was very friendly and helpful through my experience. This was my first dental appointment after retirement and I was completely satisfied with my visit. My Dentist was very nice and accommodating with my pain. She almost immediately diagnosed my symptom and referred me to an alternate clinic versus trying to keep the business for her practice. I will be completing my treatment, and all future dental appointments with Pat Booker Dental Care."
- J.J. /
Google /
Jun 13, 2019
"I hate going to the dentist but the staff at Pat Booker Dental Care are excellent at helping ease my anxiety! Everyone is so friendly and efficient. I had to get a couple fillings this go around and I was in and out in no time. After the numbness wore off, there was no residual pain and I was able to eat and drink with no problem! I moved out of Universal City a while back but I still come here even though it is about 30 minutes away from my home. They really take care of me here!! I highly recommend this place."
- R.M. /
Google /
Jun 11, 2019
Previous
Next
If the decision is made that Invisalign is the most effective solution for teeth straightening needs, treatment begins with digital imaging of the mouth so that the trays can be manufactured. Our dentists and the staff at Pat Booker Dental Care help each patient to understand how to wear and care for their aligners, and talk to the patient about the importance of making sure leave the aligners in for 20-22 hours a day. Aligning trays are to be worn for 2-3 weeks before the next round of aligners are then provided. This is based on the how quickly the teeth become aligned. When the patient comes in for their appointments at Pat Booker Dental Care, our dentists will provide the patient a better estimate of the length of time they will need to wear Invisalign.
Once the patient's teeth are in proper alignment, it is crucial that the patient wear an Invisalign Vivera setting retainer to continue to keep the results. Most patients need to wear their retainer in place when they sleep at night. For overall great dental health, patients should continue to visit our dentists at Pat Booker Dental Care twice a year and continue a diligent home oral plan.
The price for Invisalign will fluctuate based on the complexity pertaining to the individual's needs, and how many aligner phases that will be needed. Orthodontic insurance may cover half or more of the expense. This varies depending on the patient's coverage. The staff at Pat Booker Dental Care will solidify what the patient's benefits are so that an accurate fee can be given by our dentists during the patient's initial visit.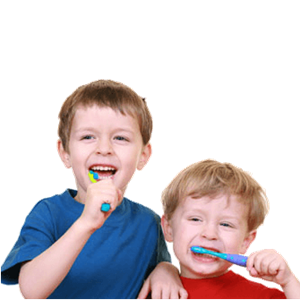 For men and women who have a nice smile, but have a need for straighter teeth, Invisalign from Pat Booker Dental Care in Universal City, TX are a great quick fix to meet your cosmetic goals. Discreetly hidden orthodontic aligners can be worn without the hassle of metal brackets to provide you the gorgeous teeth you want. Our dentists will consult about all of the options with see-through braces today and determine if Invisalign at Pat Booker Dental Care is the appropriate procedure for you.
Related Procedures