An abundance of gum tissue can hang over the teeth and create a periodontal issue known as a "gummy look". This condition can be quickly corrected with gum contouring with the help of a laser. Some dental practices call this as periodontal aesthetic surgery. At Pat Booker Dental Care in Universal City, TX our dentists perform gum sculpting using a periodontal laser to safely and effectively trim off excess gum tissue to uncover more of the tooth. While this procedure is sometimes known as a cosmetic treatment, laser gum resculpting also improves a patient's oral hygiene by lowering the risk of infection by getting rid of areas where decay can hide. This assists in lowering the risk for periodontal disease and gum infections.
Reviews
"Love my dental hygienist. Great guy..explains everything, a professional, and doesnt make the appt feel rushed."
- K.S. /
Google /
Jul 11, 2019
"So happy we found the dental office. And we finally have a permanent professional & awesome dentist for life! I will be having extensive dental work done, and I am totally at ease with every step I have to go through."
- B.F. /
Google /
Jun 29, 2019
"Mario is absolutley amazing. He cares about his patients and even remembered things I had said in previous appointments. The front ladies are very helpful as well and will answer any questions with a smile."
- C.M. /
Google /
Jun 24, 2019
"Scheduling an appointment was easy with their online booking system. Their front desk staff was very friendly and helpful through my experience. This was my first dental appointment after retirement and I was completely satisfied with my visit. My Dentist was very nice and accommodating with my pain. She almost immediately diagnosed my symptom and referred me to an alternate clinic versus trying to keep the business for her practice. I will be completing my treatment, and all future dental appointments with Pat Booker Dental Care."
- J.J. /
Google /
Jun 13, 2019
"I hate going to the dentist but the staff at Pat Booker Dental Care are excellent at helping ease my anxiety! Everyone is so friendly and efficient. I had to get a couple fillings this go around and I was in and out in no time. After the numbness wore off, there was no residual pain and I was able to eat and drink with no problem! I moved out of Universal City a while back but I still come here even though it is about 30 minutes away from my home. They really take care of me here!! I highly recommend this place."
- R.M. /
Google /
Jun 11, 2019
Previous
Next
Gum reshaping and laser contouring can be handled directly within our dental practice in Universal City, TX using a mild numbing agent to eliminate any pain or discomfort. Many patients have anxiety regarding a dental procedure, so our dentists are willing to offer sedation for patients who cannot relax during treatment. When the treatment begins the teeth and gums will be thoroughly cleaned and dried and then the laser device will precisely remove layers of the gum so that the gum appears healthy, smooth, and even. The gum contouring laser at Pat Booker Dental Care also assists to decrease bleeding and finalize the shape of the gums.
The treated gum tissue may be swollen and sensitive for a short time following gum resculpting, but with daily brushing, flossing, and mouthwash, the swelling will clear up and the gums will feel normal quickly. Our dentists will go over the post-procedure guidelines along with possible medication to help return to normal faster. Dental exams and cleanings at Pat Booker Dental Care are encouraged to help maintain healthy gums.
Laser gum sculpting may or may not be applied under dental insurance. Typically it is labeled a cosmetic dental service, but some cases may require this treatment for oral hygiene purposes. The staff at Pat Booker Dental Care will check into each patient's coverage to get a better idea of their total expenses.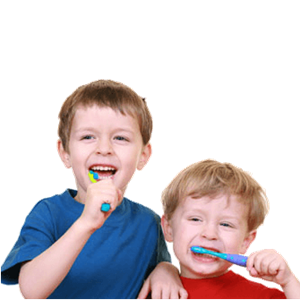 Abnormal gum tissue cause an unwanted smile. Gum treatment with laser at Pat Booker Dental Care in Universal City, TX can correct this dental abnormality fast and easy without surgery. Not only will you get a beautiful new smile, your dental health will also improve, minimizing the risk for gum disease. Schedule a consultation with our dentists for more information.
Related Procedures