About Periodontal Treatments
Periodontal (gum) disease is an irritation of the gum tissue, which can cause serious problems, including infection or tooth loss if it is not detected and promptly treated. The three progressions of gum disease are gingivitis (first stage), periodontitis (second stage), and advanced periodontitis (final stage). During each patient's annual dental exams at Pat Booker Dental Care in Universal City, TX, our dentists will check for gum disease, but common indications include red, swollen gums; bleeding while brushing and flossing; receding or separating gums; and persistent bad breath. Depending on the level of gum disease when it is detected, our dentists at Pat Booker Dental Care can perform surgical or nonsurgical treatment procedures: scaling and root planing, antibiotics, gum tissue grafting, tooth extraction, and gum surgery.
Reviews
"Love my dental hygienist. Great guy..explains everything, a professional, and doesnt make the appt feel rushed."
- K.S. /
Google /
Jul 11, 2019
"So happy we found the dental office. And we finally have a permanent professional & awesome dentist for life! I will be having extensive dental work done, and I am totally at ease with every step I have to go through."
- B.F. /
Google /
Jun 29, 2019
"Mario is absolutley amazing. He cares about his patients and even remembered things I had said in previous appointments. The front ladies are very helpful as well and will answer any questions with a smile."
- C.M. /
Google /
Jun 24, 2019
"Scheduling an appointment was easy with their online booking system. Their front desk staff was very friendly and helpful through my experience. This was my first dental appointment after retirement and I was completely satisfied with my visit. My Dentist was very nice and accommodating with my pain. She almost immediately diagnosed my symptom and referred me to an alternate clinic versus trying to keep the business for her practice. I will be completing my treatment, and all future dental appointments with Pat Booker Dental Care."
- J.J. /
Google /
Jun 13, 2019
"I hate going to the dentist but the staff at Pat Booker Dental Care are excellent at helping ease my anxiety! Everyone is so friendly and efficient. I had to get a couple fillings this go around and I was in and out in no time. After the numbness wore off, there was no residual pain and I was able to eat and drink with no problem! I moved out of Universal City a while back but I still come here even though it is about 30 minutes away from my home. They really take care of me here!! I highly recommend this place."
- R.M. /
Google /
Jun 11, 2019
Previous
Next
Periodontal disease can vary between mild to severe and our dentists will decide on a periodontal treatment to fit the patient's level. One of the most common and easiest gum treatments offered is scaling and root planing (SRP), which is a nonsurgical deep cleaning of the plaque and tartar build up in the gum pockets. Our dentists may add on a course of antibiotics with the scaling and root planing treatment to decrease inflammation if the condition is more advanced. For the third stage of periodontal disease, our dentists will need to chose a surgical service: laser gum, regenerative, or pocket reduction surgery.
Due to the chronic nature of gum disease, patients typically require maintenance care which includes at home therapy and more frequent visits to the dentist. The most cutting edge at home therapy is a tray delivery system known as PerioProtect. This tray is custom fitted to you and made to deliver medication. This helps keep the infection at bay in the comfort of your own home. Click here for more information on PerioProtect.
As soon as the gums are restored from the patient's periodontal service, it is essential that the patient continue a good oral care routine at home to stop another case of periodontal disease. Patients should talk to our dentists about a home routine, including proper brushing, flossing, and other treatments our dentists recommend. Patients should also remember to schedule appointments at Pat Booker Dental Care at least twice every year for a regular cleaning and at least once a year for an examination with our dentists.
Generally, dental insurance companies will cover periodontal services for gum disease, although the amount of coverage may differ based on the patient's policy. At some point in the patient's consultation, our dentists can go over out-of-pocket costs, payment methods, and offered financing plans.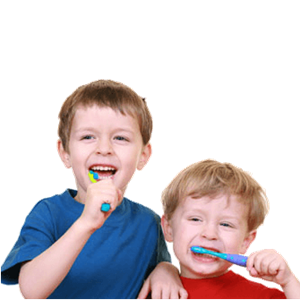 Gum disease can develop into bigger health issues, so if you begin to notice symptoms (i.e. red, bleeding, or inflamed gums) please contact Pat Booker Dental Care in Universal City, TX immediately to schedule a consultation with our dentists. Pat Booker Dental Care will use our skills and knowledge to diagnose and solve your oral health trouble.
Related Procedures